There is so much to think about when planning a wedding, and your flowers are no exception!  Below we have written a few important questions to ask before you book your wedding florist.  Don't forget that we are just a phone call away if you have any queries about your wedding flowers.  Just phone 01245 264 566 to book your FREE consultation or pop into our flower shop on Moulsham Street, Chelmsford.
1. Are you available on my wedding date?
This is the most important question you should be asking!  Most brides should be thinking about booking their wedding florist a year in advance.  However, we get some who book two or even three years in advance so we can get booked up quickly!
Generally, it is a good idea to think about booking your wedding flowers as soon as you have confirmed your wedding date and venue.  That way, you will have plenty of time to plan and not have to worry whether your florist will be available.
2. What if I change my mind about what flowers or arrangements I want?
It is only natural to have a change of heart about your flowers as your other plans all come together.  This is particularly true if you have booked your florist a year or more in advance of your wedding, so you'll want to know are able to change your order.
At Springfield Florist, we ask you to return for a final consultation eight weeks before your wedding. We will confirm all the arrangements and ask if you want to make any changes.  However, we allow changes up to three weeks before the wedding.
3. Have you dressed my venue before? If not, are you familiar with it?
If your florist has worked with your venue before, they will be familiar with the venue's requirements.  They will also be able to suggest what arrangements and colours work well there.  Viewing their photos of previous weddings at the venue will give you ideas and help you visualise what your flowers will look like.
With over 15 years' experience of dressing different wedding venues across Essex, Springfield Florist has received many recommendations and are the preferred suppliers for many venues. It is highly likely that we have worked at your venue before.  On the rare occasion that we are unfamiliar with your chosen venue, then please provide details and photos at your initial consultation.
4. Can I see photographs of your work?
It is so important to see what your wedding florist has done before. Not only photos of arrangements created for your chosen venue, but also other weddings that used a similar style, colour palette or flowers to your own.
Photos can both help you visualise the arrangements and also give you inspiration.  You will also get an idea of what your florist is capable of.
You can view some of our past work online in our wedding gallery and venue flower gallery.  There are also more photos of previous weddings in our blog.  Just ask Jemma at your consultation and she will be happy to pull out relevant photos for you to look at.
5. Do you have a minimum spend? Can you work within my budget?
You should always discuss your budget at your initial consultation: a lot of florists work to a minimum spend.  At Springfield Florist, we can work to any budget, no matter how big or small, and advise how to get the best out of your money.
For example, we can suggest alternative flowers if the ones you want will tip you over your budget.  Or if it is important for you to have a more expensive flower, we can make suggestions that will help you trim your floral budget elsewhere.
Whatever you want for your wedding, Springfield Florist will go above and beyond to help you fit your dreams within your budget!
6. When are the deposit and final balance due to be paid?
This will likely vary among different florists.  It is wise to ask this question at your initial consultation so that you know where you stand.
At Springfield Florist, we are happy for you to pay your deposit whenever you are ready, but your booking is not secured until we have received it.  It is advisable to pay your deposit as early as you can to secure your date.
We request the final balance to be paid six weeks before your wedding.
7. Will the flowers I want be in season?
Unfortunately, not all flowers are available all year round.  An experienced florist will be able to tell you what flowers will be in season on your wedding day and recommend suitable alternatives if the ones you want will be out of season.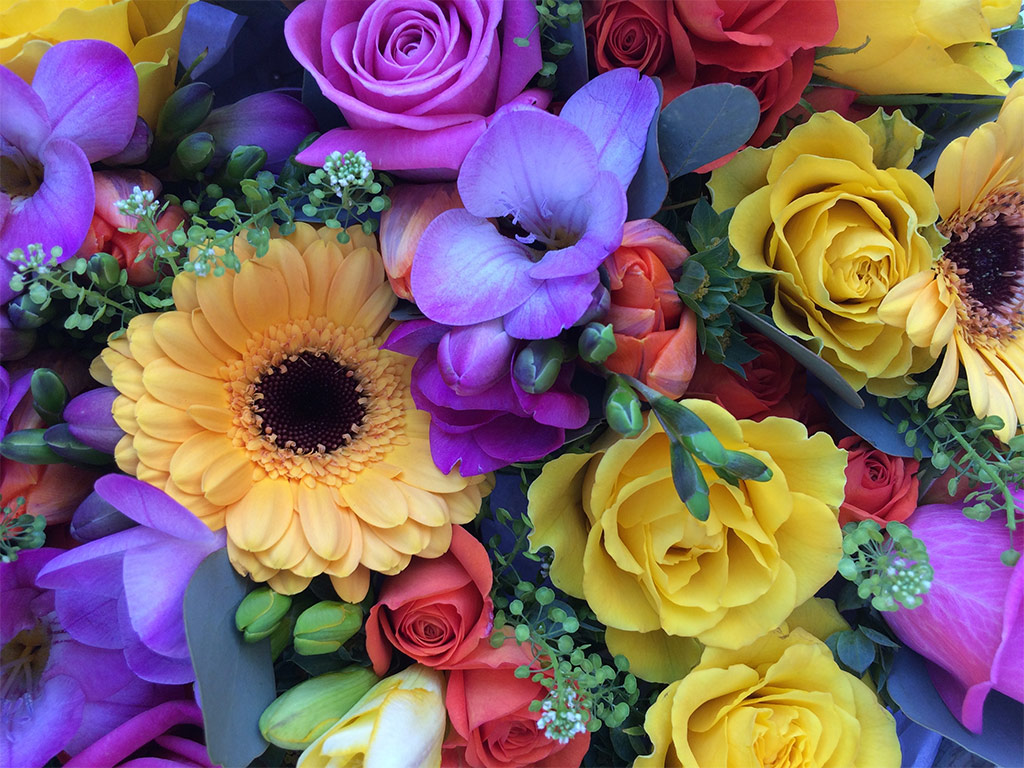 8. Do you hire items out?
Hiring out extra décor items is not just about suitable vases and pedestals.  It may actually help you keep your budget down: extra decorative items could enable you to order fewer flowers.  Ask your florist what is available and what will work with your wedding style.
A selection of our own hire items can be found here, but please enquire at your initial consultation as not all items are listed.  Our hire range includes a large range of glassware and wedding centrepiece props, from traditional wedding style candelabras to tea lights; and potted bay trees to fairy lights.
9. How will I get any hired items back to you after the wedding? Do you charge for breakages?
If you have hired extra décor items from your florist, you should find out how and when they need to be returned.  Any items hired from Springfield Florist can be either returned to the shop in person, or we are happy to collect the next day for an extra fee.
We do charge for any breakages – the cost will be outlined in your initial quote.
10. Is the cost of delivery and setting up the flowers at the wedding venue included in the price? Is there a limit to the distance you are willing to travel?
A few florists will include the delivery and flower set up in their wedding flower package. At Springfield Florist, we offer bespoke packages tailored to your budget and requirements.  The cost of delivery and set up is calculated based on the location of the wedding, the size of the venue and what arrangements you order.
We are happy to travel beyond Essex, but there would be an extra cost based on the distance.
Book your Free Wedding Consultation Today
Give us a call today on 01245 264 566 or drop us an email to book your free, no-obligation consultation with Jemma.  Over a cup of tea and a friendly chat, she can answer all your questions and help you pull all your ideas together to create the perfect wedding flowers to suit your budget.