If you are planning a Summer wedding, it is important to consider what flowers will be in season on your wedding day.  To give you a helping hand, we have listed below a selection of flowers for a summer wedding in June, July or August.
From the classic Roses to statement Proteas; bright and bold Sunflowers to delicate Gypsophila and Veronica.  Your summer wedding bouquets and flower arrangements can be bold, bright and exotic or as subtle and delicate as the summer breeze.
Summer Wedding Flowers
This list is by no means a definitive guide to all the flowers available in the Summer months: it is simply a small selection of some of our brides' favourites.  Contact our experienced florists to discuss what flowers will be in season for your own wedding.  If the flowers you want are out of season, we will be able to suggest suitable alternatives.
1. Peony
There are not many that can resist the lusciously full bloom of a Peony!  Apparently a favourite of the Duchess of Sussex, this beautiful soft flower is available from May to July.   Available in a huge array of colours and many fragrant varieties these flowers exude English luxury.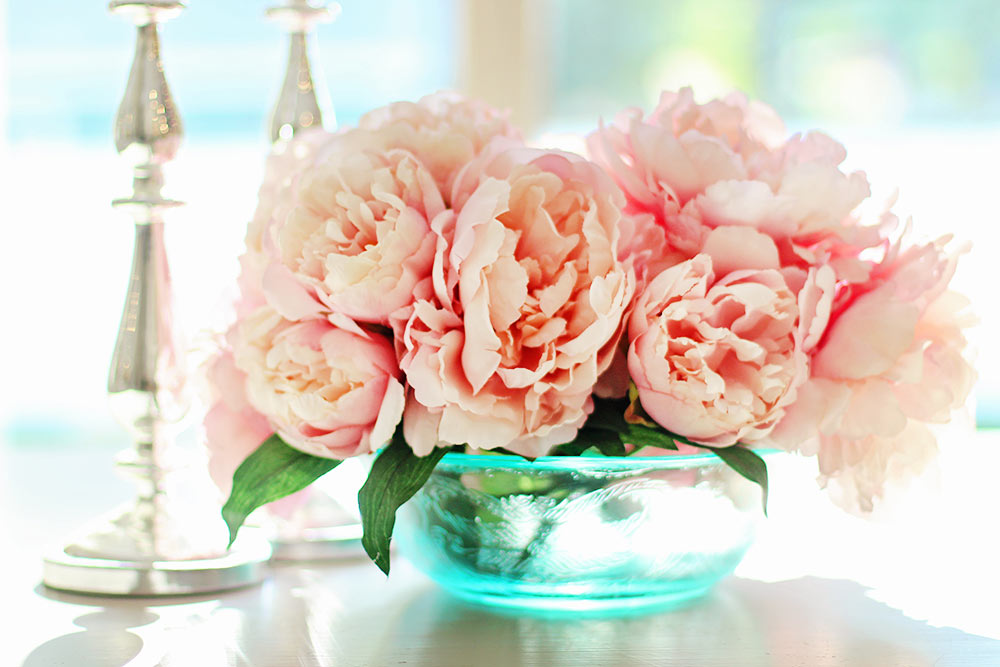 A full bouquet of Peonies can be expensive – although worth the money in our opinion!  However, they can look just as stunning complimented with other smaller flowers, such as Roses, Veronica or even Lily of the Valley.
See more photos from Pip & Stef's English Country Garden wedding (below), which also featured Hydrangeas, Delphinium and Dahlias.
2. Lavender
At its best from June to July, the uniquely fragrant Lavender is equally at home on its own or teamed with white Roses or Gypsophila.  Whether it is the colour or the scent that you love, your florist can suggest imaginative ways to incorporate it into your wedding flowers.
3. Tulips
Generally considered a Spring flower, tulips are still available in June.  With a multitude of varieties and colours, they make a perfect choice for an early summer bouquet.
Faye and James' wedding flowers combined with bright Tulips with Daisies, Thalaspi, Veronica & Lisianthus.
4. Allium
Available from March through to July, these large but delicate blooms are available in pinks, purples and white.
5. Cornflower
These intense blue flowers are quintessentially British.  They will add a real pop of colour to your bouquet.
6. Nigella – 'Love in the Mist'
With such a romantic name, who wouldn't want to include Love in the Mist (Nigella) in their wedding flowers?  Available in soft pastel blues, pinks and white, its pointed petals and beautiful centres will add texture to your floral arrangements.
7. Dahlia
Available in a variety of sizes, shapes and colours, Dahlias are a popular choice for a summer wedding.  From deep reds, through pinks, peaches, lemons, creams and whites, these dramatic flowers can be used in a multitude of different floral designs.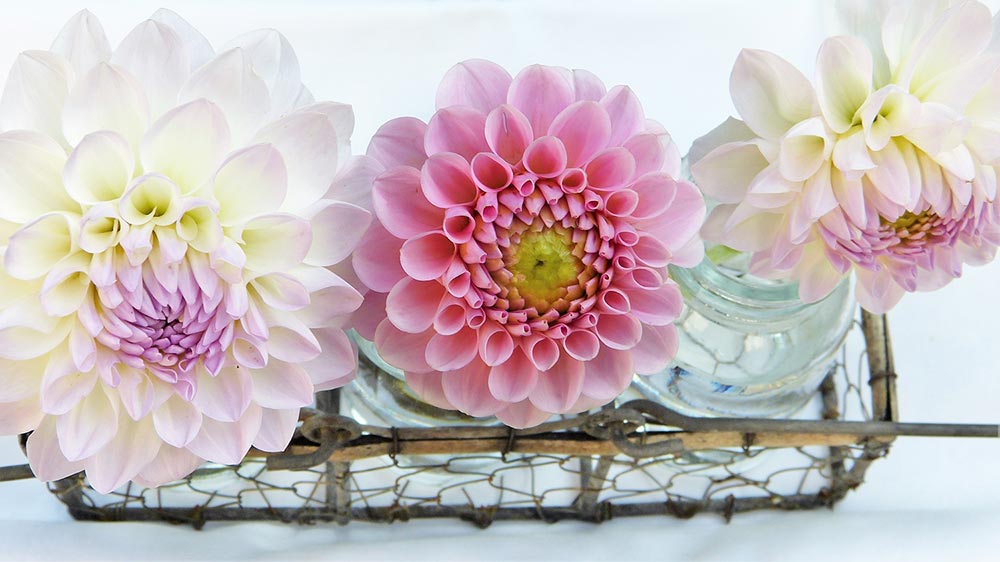 8. Veronica
These spear shaped flowers can be sourced in white, pinks, blues or purples.  They are a perfect filler flower, adding height and texture to your bouquet or centrepiece.
9. Stock
Sweetly scented Stocks are available from March through to September.  Adding both height and perfume, these spears are a popular filler flower for a Summer wedding arrangement and come in a wide range of hues.
10. Hydrangea
Hydrangeas are large, statement blooms found in pink, purple, white, blue or even green.  Associated with gratitude and understanding, they work equally well on their own or with many other flowers from roses to freesias
11. Sunflower
Bold and bright, Sunflowers are a distinctive choice for a Summer wedding.  Symbolising optimism and loyalty, they look stunning contrasted with blues and purples, but equally as beautiful with whites and ivories.  Speak with your florist for some inventive ways to use this iconic flower in your arrangements.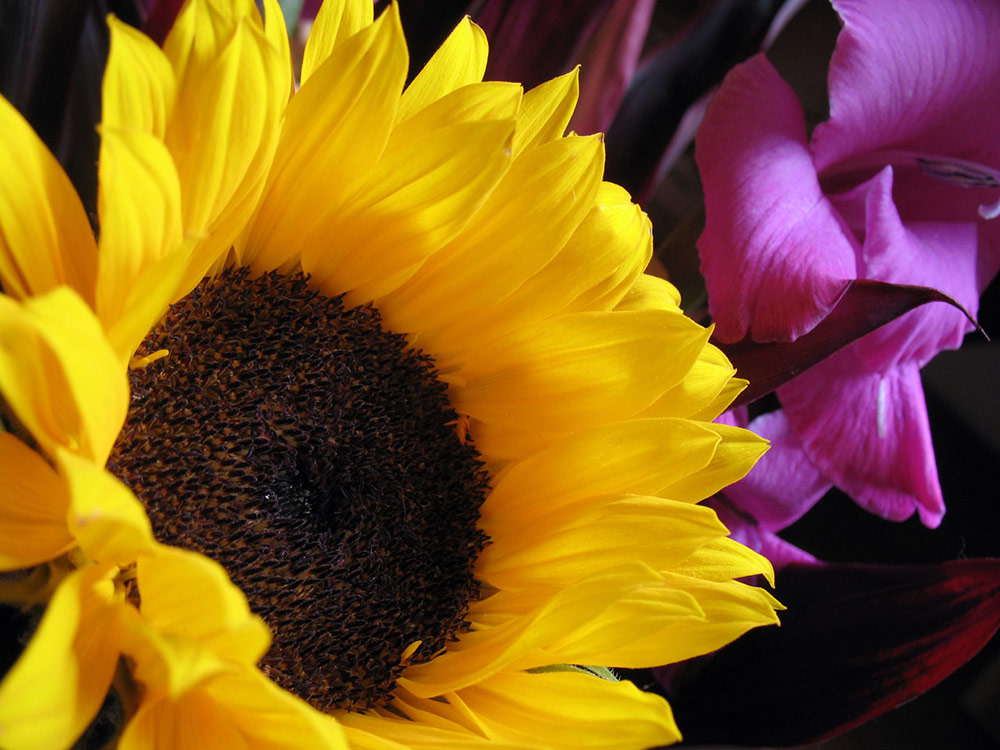 12. Protea
This unusual flower will make a real statement. Adding a tropical twist, it looks fabulous teamed with softer flowers such as Astrantia and Gypsophila.
We used Proteas to stunning effect for Natalie's wedding at Maiden's Barn in Essex.
13. Rose
The classic rose is available all year round but is at its best during the Summer months. It can be used alone or to compliment a plethora of other flowers.
14. Orchid
Orchids can be either elegant whites and pastels or add an exotic touch with bold colours.  They work particularly well in a cascading bouquet. Mel and Herbie chose bright pruple Vanda Orchids as an accent flower for their wedding at Little Channels.  They were teamed with Dendrobium Orchids, Calla Lilies, fragrant Freesias, Clematis, Phlox and Hydrangea.
15. Gypsophila (Baby's Breath)
These dainty white flowers are a popular filler flower, but can look equally beautiful in a bouquet on their own.  They make for an economical, yet charming choice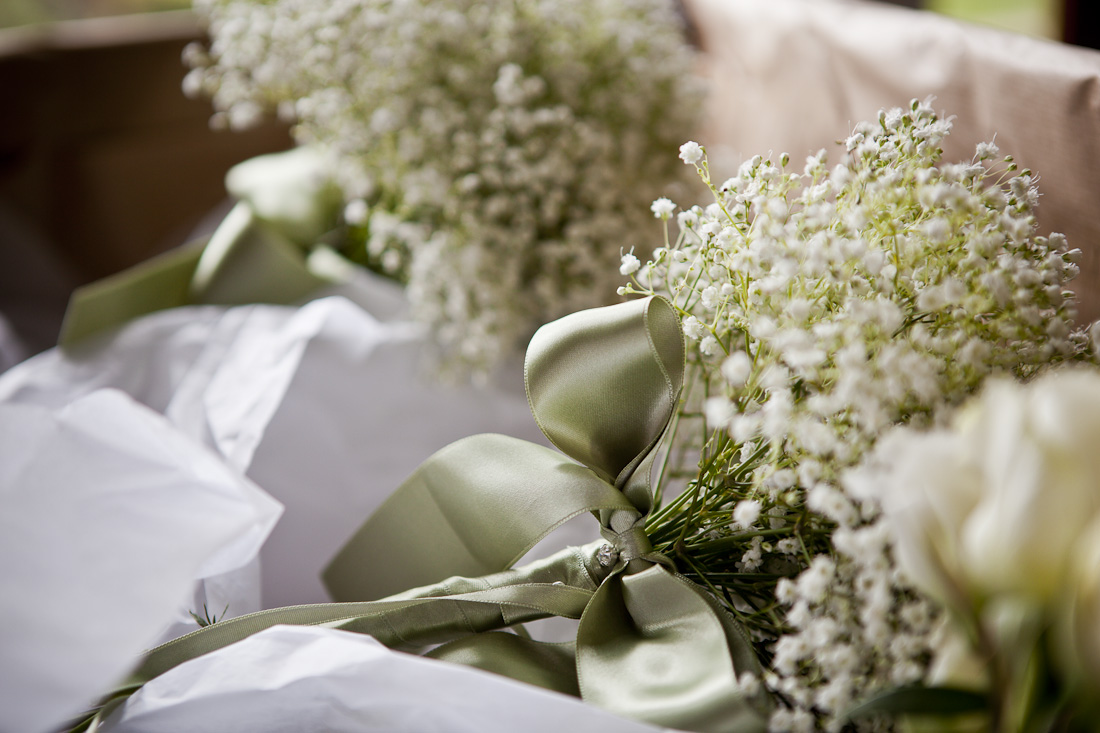 16. Freesia
Highly fragrant and available in a wide array of colours, Freesias have a delicate appearance with curved stems.  They can be easily matched to your colour scheme and look great in a corsage. Freesias can be used as accent flowers to add a heavenly scent to your bouquet.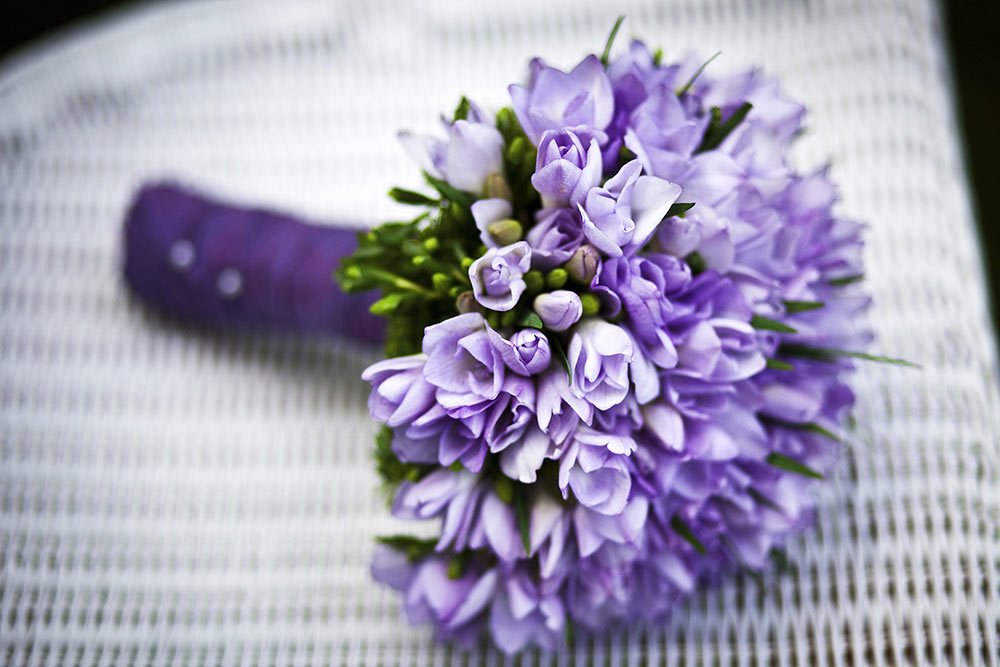 17. Calla Lily
Available in many different colours, Calla Lilies are a popular wedding flower.  With their exotic, yet classy, champagne flute look, they make a striking choice for a Summer wedding.
18. Delphinium
Symbolising truth and protection, Delphiniums work especially well in ceremony and reception flower arrangements.  Looking especially wonderful in Summer, they are available in gorgeous shades of blue, pink, white, and purple. These spear like flowers will add height and structure to your arrangement.

Book your Free Consultation with an Experienced Florist
At Springfield Florists, our experienced floral designers can advise on what flowers will be in season for your summer wedding.  We can also suggest suitable alternatives when the flower you want is out of season. Give us a call today on 01245 264 566 or drop us an email to book your free, no-obligation consultation with our principal florist, Jemma.